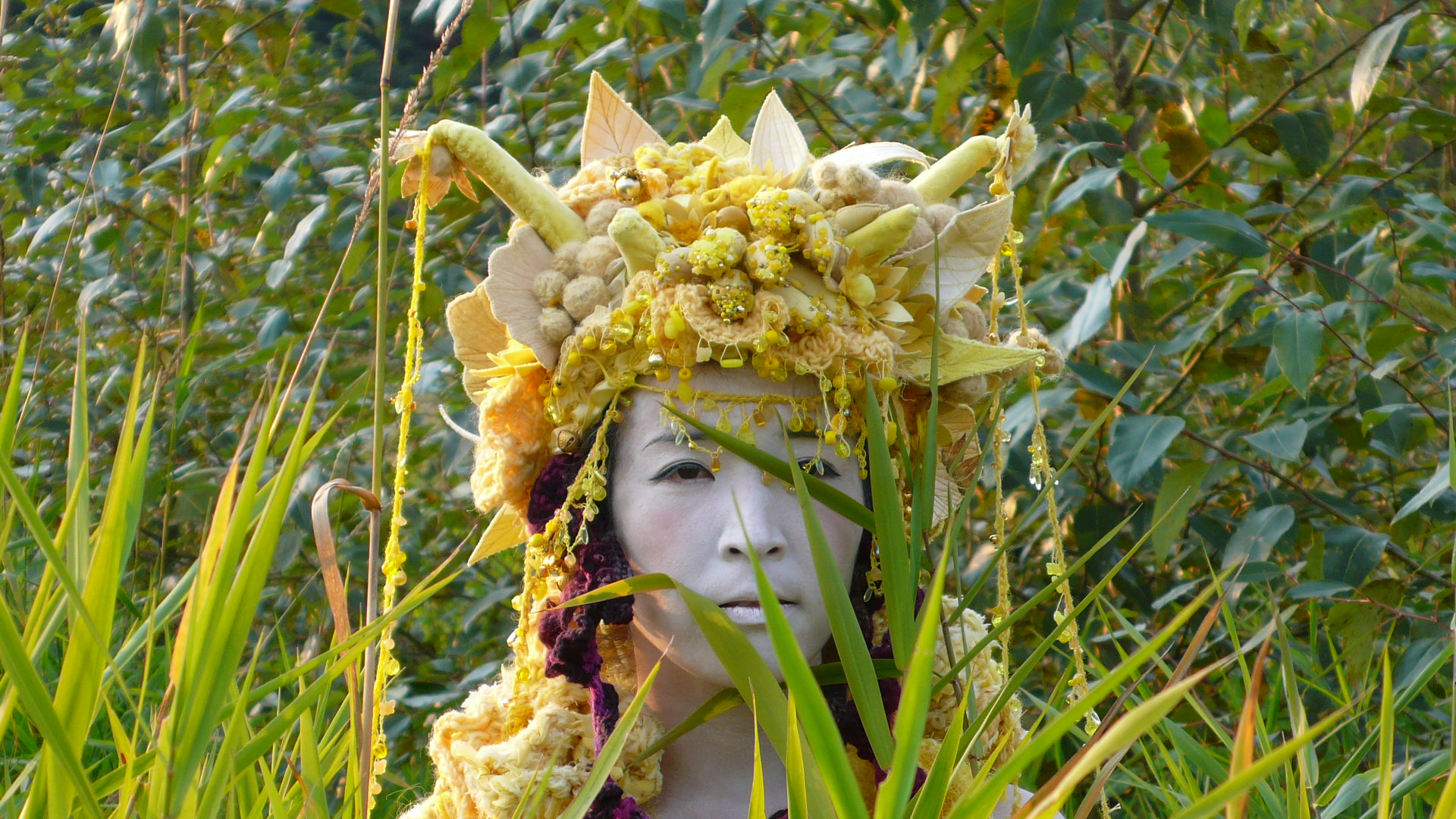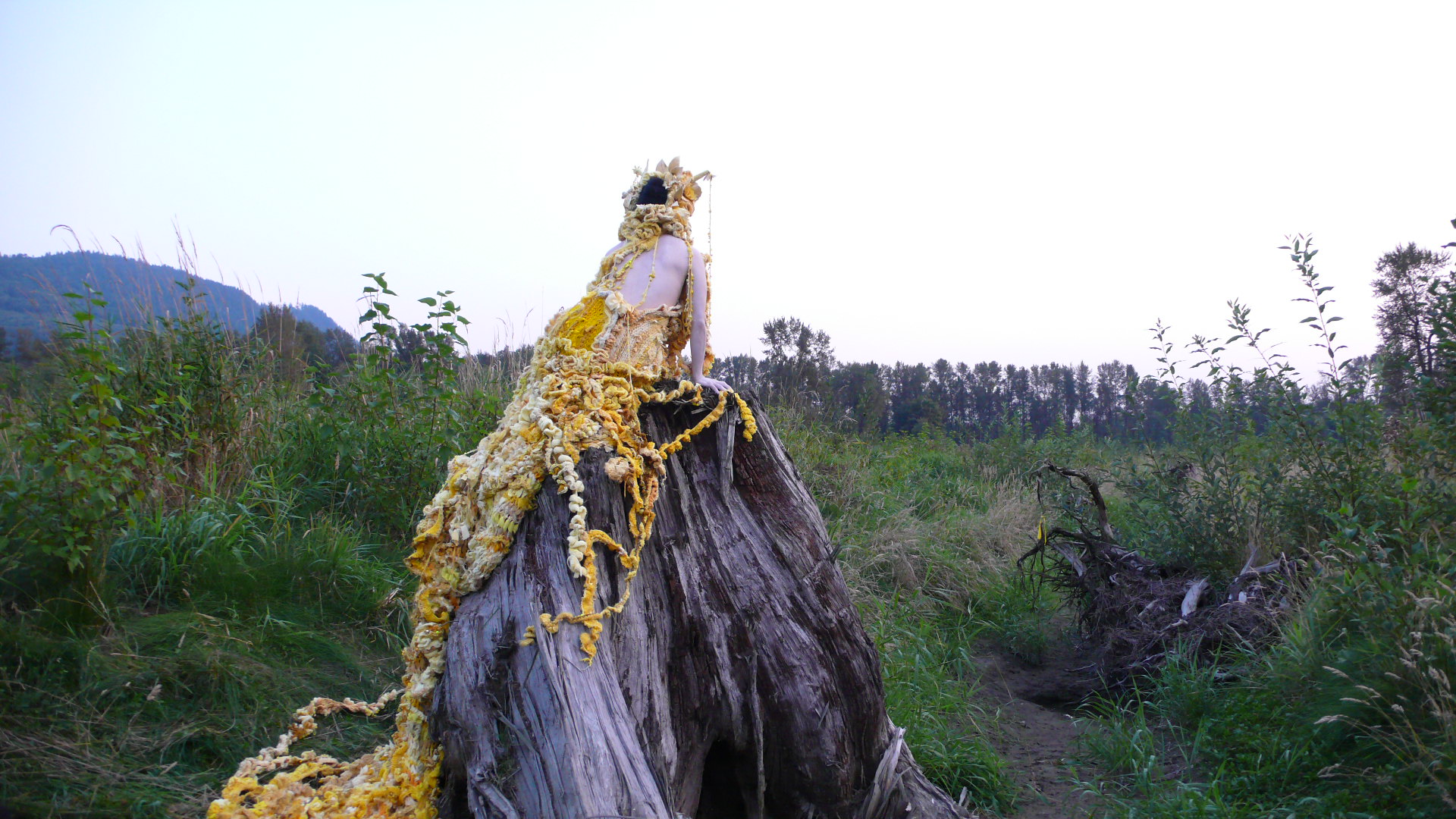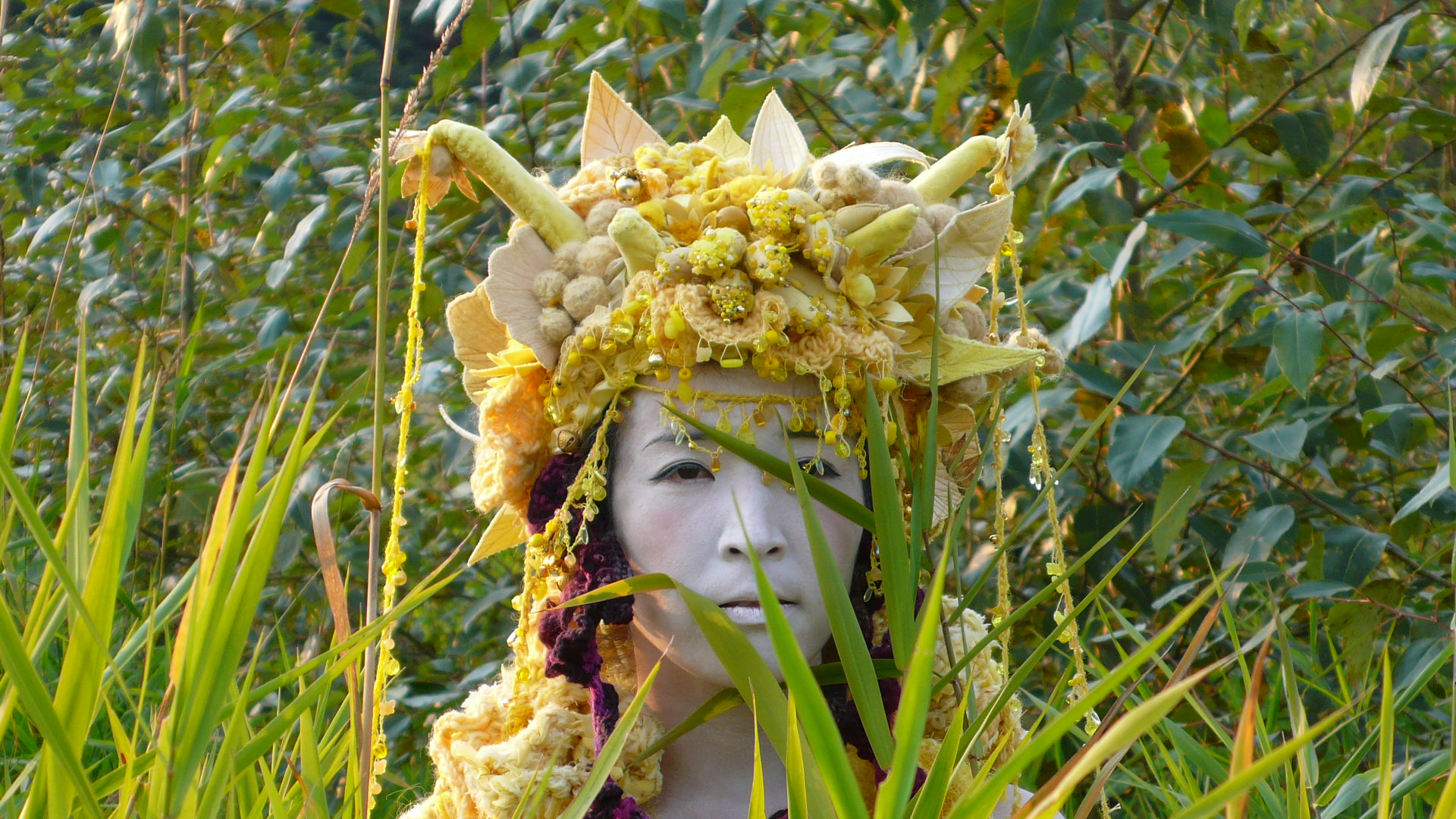 The Silvering Path
Premiered October, 2008 at FREE SHEEP FOUNDATION
The Silvering Path, an otherworldy contemporary fairy tale created out of a collaboration between Butoh performer Haruko Nishimura, installation artist Mandy Greer and filmmaker Ian Lucero, follows the undulating movements of a Slug Princess and her mercurial appetites and desires, and the lone wandering of a Sower, digging in the dirt only to find secret threads she weaves together into a life's work. Both meet in a poetic landscape, one of giant crocheted cabbages, jeweled slug slime and animated mushrooms that celebrates the regenerative creative power of the life cycle.'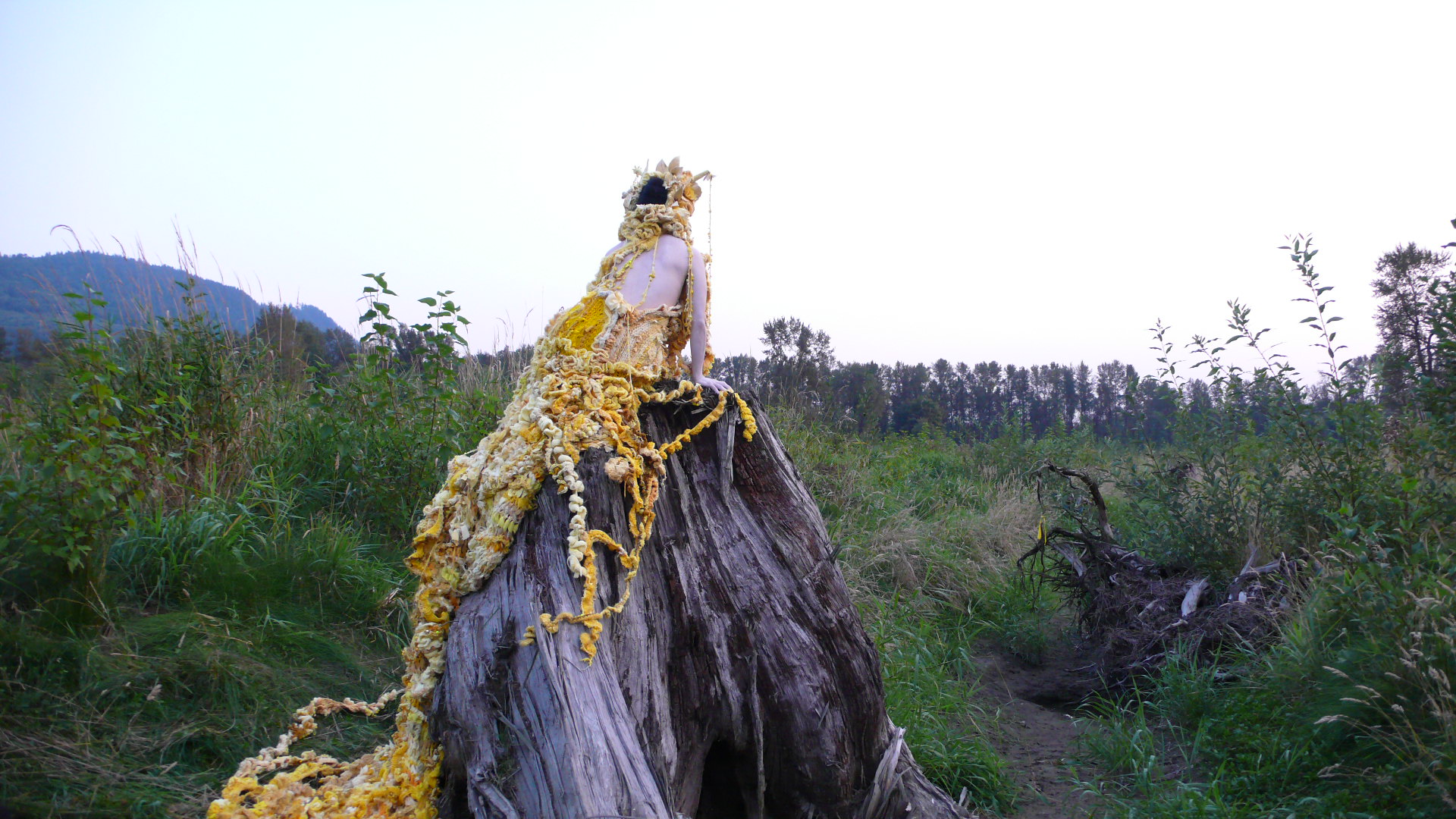 My approach to this collaboration adventure was to just stay what I am – a sculptor and installation artist. I usually make large installations that transform spaces into seemingly enchanted environments, creating full body experiences, like trespassing on a theatrical set. This film turns this on its head; the remarkable environment we live in becomes a ready-made installation. I approached the body as an armature that is usually made of steel and paper mache, but now flesh, blood and Huge and Heroic Haruko spirit. Building a flexible but lumbering skin around her body was one approach to tap into the bizarre and almost otherworldly undulations of the Arion Slug.
My Slug is a goddess, one of appetite and compassionate desire, moving all dead matter through its liminal state towards creative regeneration. In this cycle, none of us can escape the Silvering Path. In Haruko's hands and body, the sculpture I started now tells its own story of hunger, indulgence, transformation and Eros. She is both creator and destroyer. The silvery slime continues in the vein of my installations from the past several years; which is to make visceral transitory states of the human emotional experience tangible through the overabundance of crocheted fabric. I've used Pheromones to represent love, Blood to show sacrifice and loyalty, and Milk is caretaking and the physicality of empathy. The Silvery mucus of a tiny creature can transform our bodies into infinite possibility, which is both terrifying and liberating. The thin glittering line represents the preciousness of our time here in this body, both valiant and evanescent.

Just as in our film, our collaboration is three heads, hands and hearts woven together; So too are woven in a million tiny gestures, crochet stitches made by myself, friends and strangers alike. Like the Three Fates spinning out human destiny, our film keeps time with a woven cloth of soil. At the end, our hero looks back on a patchwork of her life's work, both comforting and lasting and continuing to grow after she is gone. I can only hope for the same myself, and I believe it is the root of all creative actions.
The Silvering Path Film Preview
The Silvering Path // Live Performance